Hannah– October Dancer of The Month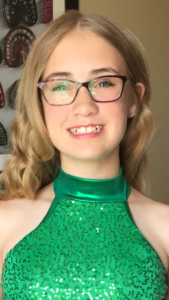 Hannah Wilson is an active high school freshman busy with honors and AP classes as well as baton twirling and color guard. She got started in dancing when she picked up her mom's old baton and taught herself some basic moves.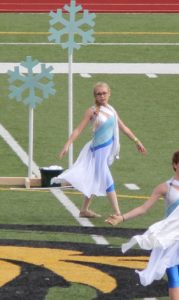 Wanting to learn more, she started taking lessons in seventh grade.
Her happiest moment in dancing was when she took the field for the first time at her high school and performed a baton routine to the school's fight song. Hannah shared that one thing she has always wanted to do is to perform a baton btoss with an allusion under it. She also said that buying from BDancewear was super easy. She loved all the color choices and the fit was perfect when it came. Her goals for this year is to perfect a two-spin and other skills and she hopes to audition and become a feature twirler or majorette at college.