Skye September Dancer of The Month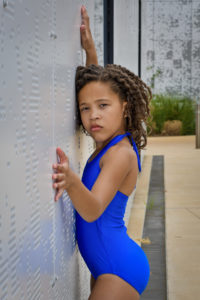 Skye is an energetic bundle of spunkiness. She loves to laugh, run and play with her friends and her dolls. She is athletic and funny as proven by her friends who are always in for a laugh when they are with Skye. She's a girl who loves to be on the go all the time. She absolutely loves dancing and modeling.
She started dancing when she was 3 years old. She took a ballet and tap combo class then, but her true interest in dance was discovered when she started taking jazz and competing.
Her happiest moment in dancing happened just last year during the Nationals. Skye won first place overall for both of her solo categories and also won the highest technical award for all solos in her age group. She won a title and was able to improve her skills through this experience. It was definitely a great way to end her year considering this was just her 2
nd
year competing in lyrical and she worked really hard for it.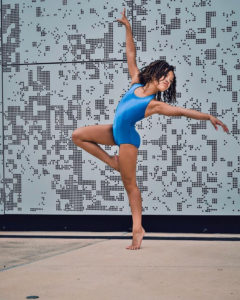 Skye also shared with me how much she loves the bright colors and comfort of Bdancewear. "The velour top is so warm and cozy! The dancewear looks so pretty in all my photoshoots", she added.
Skye have always wanted to be on TV and become a model. She would also love to have her own studio and become a choreographer one day. Her goals for this year include doing well on her first year as an advanced junior and to perfect her technique.