March Dancer of the Month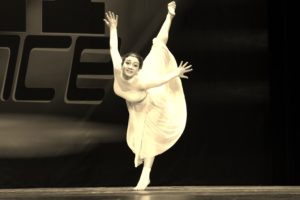 Fifteen year old dancer Naomi Grace Edwards, our March Dancer of the Month, dances at Dance Savvy Studio in Byram, Mississippi. She describes herself as a very passionate, caring and loving person who always tries to put others first and pours these emotions into her dancing.
Naomi started dancing when she was 9 years old. Her grandfather had just passed away and need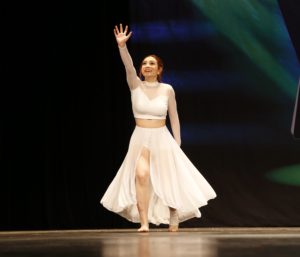 ed a way to cope with that loss. When a dance studio came to her school, she believed that saw that way to cope. Not only did it help her to cope with losing her grandfather, she also fell in love with dance!
According to Naomi, her happiest moment related to dance occurred when she received a scholarship for hip hop at a dance competition at the Hollywood Vibe. She did not believe that she had it in her!
Naomi has always wanted to be a choreographer. Since she is only 15 years old, she has plenty of time to attain that goal.
She says she found her experience buying from BDancewear to be really exciting because she finally found a costume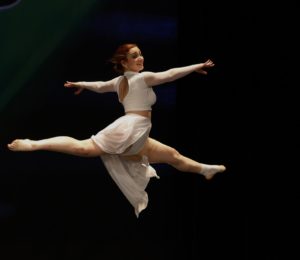 that she really loved! It fit perfectly on her body and also fit perfectly with the song she was using for her solo. In addition, it was a very easy purchase, with no hassle and it arrived right on time!
Naomi's goal for this year is to make her dance teacher, Savannah King, very proud of her. She has two solos to perform in competitions this year and she wants to do her very best in both. She wants to perfect the corrections in her solos that Savannah has given her. Additionally, she hopes to always strive to be better than she was the day before!
Eventually, she hopes to attend college and earn a degree in Dance so that she will be able to share her passion with others.